Kelly Zeckovic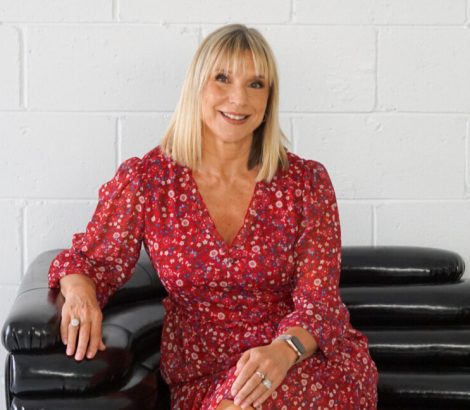 Principal
With a solid work ethic plus a passion for real estate, Kelly Zeckovic has enjoyed a successful commercial property sales and leasing career of more than 20 years.
Kelly has negotiated a multitude of multi-million dollar sales transactions as well as many small sales and leases. The enthusiasm she has for commercial real estate has given her the opportunity to represent jobs of all sizes and types.
With unmatched market insight and advanced marketing strategies, Kelly leads the way with integrated print, digital, outdoor and direct marketing campaigns that connect with commercial property buyers and maximises the value of every property she transacts.
Her familiarity with tried and tested techniques gives her the unique ability to tailor an approach to suit any property and achieve the greatest outcome.
It's no wonder that she continues to outperform the market across the commercial, industrial and retail sectors, always delivering the best results to her vendors.
Her local knowledge of the Gold Coast is value-added to every campaign, ensuring that your investment is in the best hands.
With every property, Kelly employs experience, enthusiasm, energy and takes genuine care to deliver the best results. 
Contact Kelly Zeckovic directly on 0418 790 201 or send her an email at kelly@thinkcommercial.tv

Administration and Marketing
Brittiny Worth
 Experience in Real Estate is very important when you are responsible for a client's most valuable possession.
Brittiny's knowledge of the complex workings of the industry is the result of 15 successful years as a highly experienced administrator ably assisting agents, colleagues and clients.

Administration Support
Sophie Czarnecki
Sophie's journey in the Real Estate industry began in 2010 when she joined a local agency as a Receptionist.
Her strong work ethic and passion for the industry helped her climb up the ladder and progress to roles like Property Management Assistant, Property Manager, Commercial Administrator and Contracts Administrator. She had the opportunity to work with this agency for over six years and had a successful stint at a boutique agency in Central London amongst others.
During her career, she has taken on different roles in Australia and overseas to gain experience in different industries. This has helped to broaden her knowledge and skills.
She is someone who loves challenges and embraces new learning opportunities. In her work, she always aims to help everyone succeed. Being a support pillar in a business and a team is something she truly believes in.
Sophie's approachable and friendly nature makes it easy for colleagues to approach her with any concerns, and she always makes sure that they get the right guidance.